The Mariposa Center for Girls
A first-rate facility that inspires achievement
CORE PROGRAMS
The Mariposa Center for Girls is home to direct service programs for girls aged 8 - 18+
Mariposas participate in our regular programs on site throughout the academic year and during our summer camp.
Creating a model for the world.
A first-rate facility that inspires achievement: In the fall of 2012, The Mariposa DR Foundation purchased a large piece of property in the town of Cabarete that was formerly a hotel. It had been vacant for many years, was run-down and needed extensive repairs. We transformed the entire area into a beautiful facility where underserved girls/young women come to engage in sports, receive academic tutoring, have access to libraries and computers, receive job and life skills training and health and wellness care. For the Mariposas, having their own safe space allows them to develop healthy relationships with mentors and other girls in the community, and feel empowered to make a difference in their lives, their communities and the world.
Our innovative Center attracts visitors from all over the globe. It is a place where educators and girl champions can share knowledge and best practices on how empowering girls will lift entire families out of generational poverty.
MUSEUM OF THE GIRL
Imagine. As you enter into the building your eyes are immediately drawn to the beautifully diverse and life-sized portraits of girls that decorate the walls of the exhibit gallery. Each girl painted and posing confidently with a smile that shows her fortitude. The vaulted ceiling illuminates the entry foyer and brings light to the array of exhibits that make up the space. Imagine with us.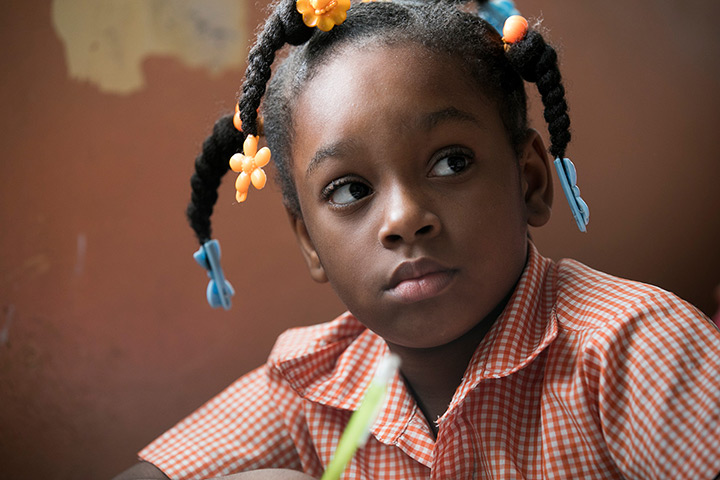 The partnerships we've made help ensure girls in our community are offered support from cradle to college. 3 Mariposas Montessori provides high-quality Montessori education to children six months to seven years old, and the Dominican and Haitian girls that graduate from their programs join our programs. United World College (UWC) offers incredible IB opportunities, and has given some of our Mariposas the opportunity to study at universities int he U.S. on full scholarships.
OUR LOCATION
Calle Principal Sosua-Cabarete, Puerto Plata,
Dominican Republic.
DR Phone: (809) 571 0610